---
Maserati Manual MK1
Mistral + 3500 GT Owner's Manual
---
Petrol Injection Equipment
(continued)
of the excess fuel lever and also a plate-type air valve. With the control set to the "start" position. fig. 6
the excess fuel lever takes up a position in which up to 300% excess fuel is possible. and extra air is admitted to the
engine manifold through the opened air valve. As soon as the engine fires. the manual control lever is returned to the
halfway position. while the depression in the manifold lifts the control piston to reduce fuel in accordance with load in
the usual way. When the engine is warmed-up. the manual lever is returned to the fully home position. in which the air valve
plate apertures are closed. The excess fuel lever now takes up its position for normal running. with its free end pressing
against the datum wedge of the barometric capsule and its edge providing the track for the fuel cam roller. The mixture is now
correct for the prevailing barometric conditions.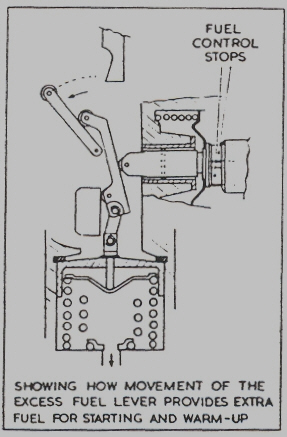 Fig. 6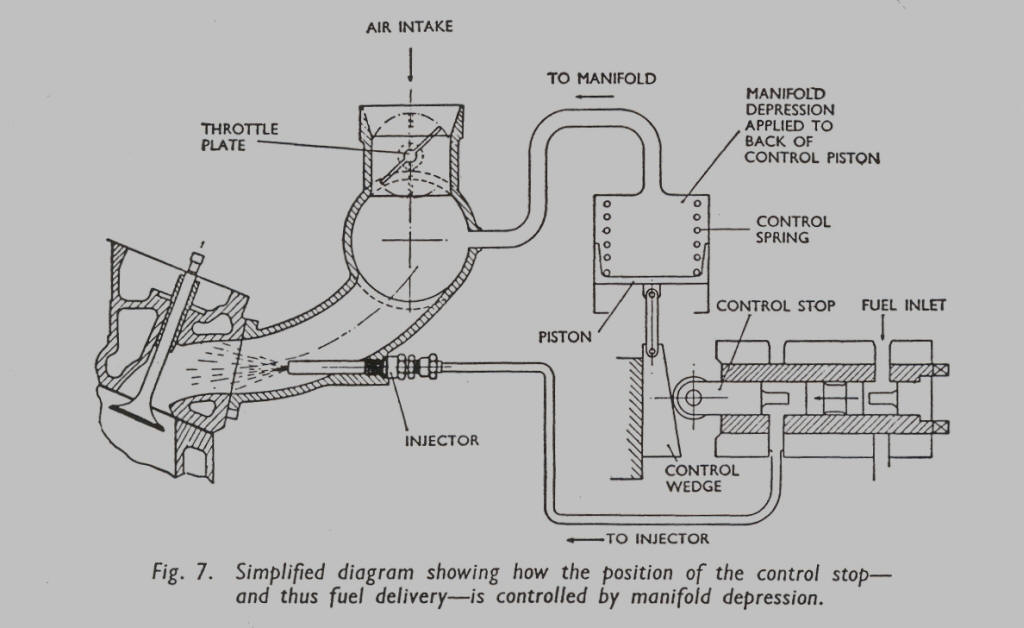 THE INJECTOR NOZZLES
The performance of the petrol injection system is
dependent to a considerable extent on good atomization
of the fuel. This is achieved by means of the characteristics
of the nozzles employed, which are illustrated in fig.8.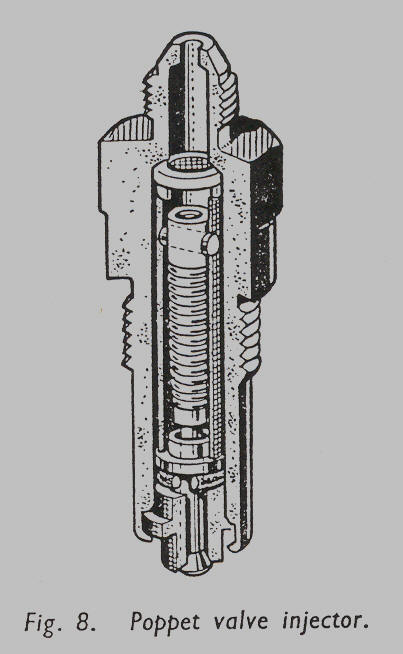 JOSEPH LUCAS LTD. BIRMINGHAM ENGLAND
PUBLICATION 1780A C/763/H D/764/H PRINTED IN ENGLAND
Page 10
Click here to go to page 11