---
Maserati Manual MK1
Lucas World Service News WSN604 Export
Mistral + 3500 GT Owner's Manual
---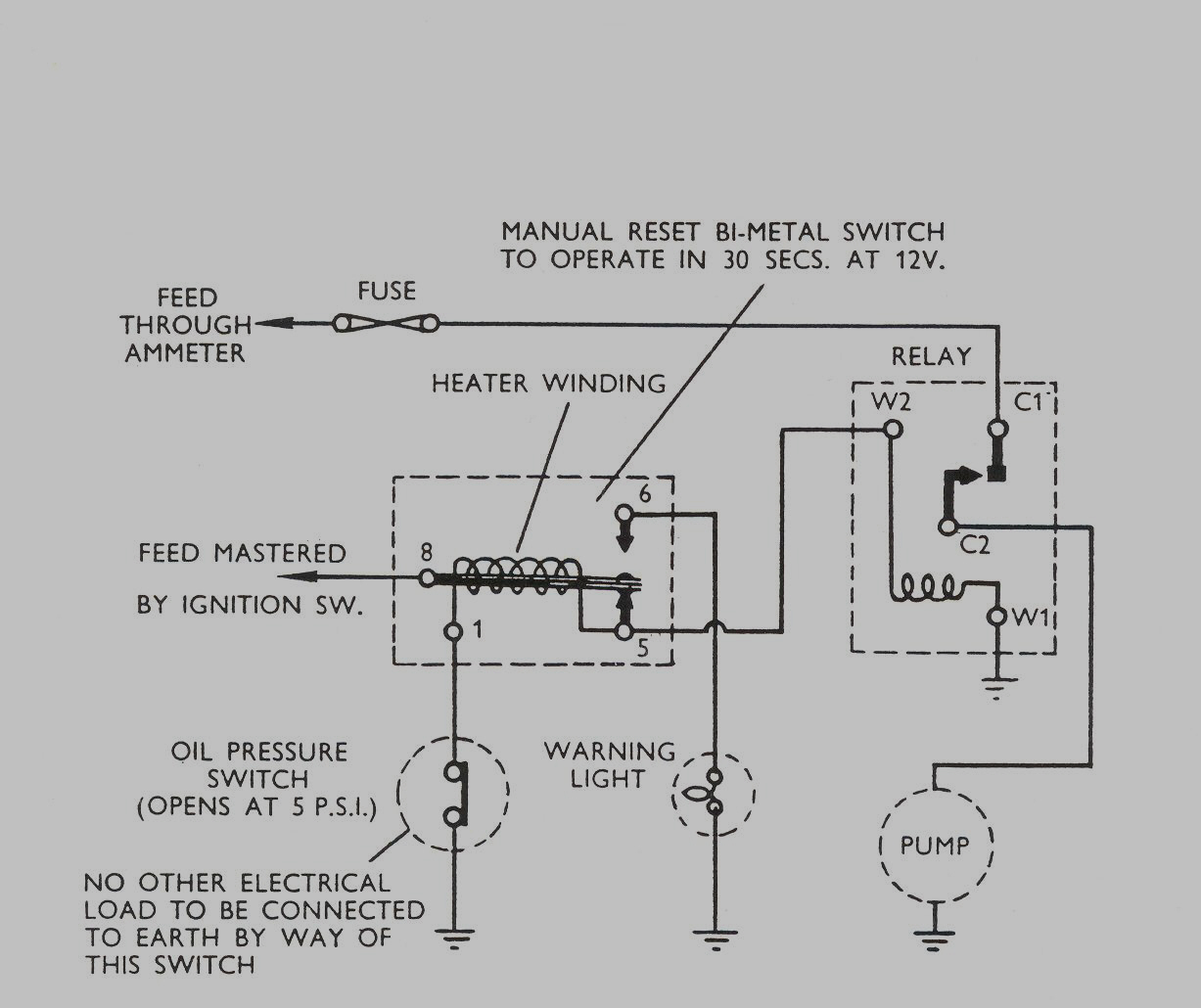 Reference is first given to the P.I. Electrical circuitry, and a circuit diagram included. Intricate fault finding procedure on the electrical side has been excluded, but a generalized
pattern is given if the fault is found to be an electrical one.
The pump is fed via the panel ammeter, a fuse and the contacts of a 6RA relay. The relay winding if fed from the ignition switch via a thermal switch, which is designed to
open in 30 seconds if the ignition is left on and the engine not started in that time.
The thermal relay contacts will open should the engine oil pressure be below 5 p.s.i. and a warning light is illuminated. The warning light is built into a manually operated
resetting button mounted on the dashboard. This button should be pressed to reset, approximately 15 seconds after tripping.
Manual over-riding of the thermal relay is possible by holding the button in the depressed position.



Page 2
Click here to go to page 3